Ariana Grande critic Piers Morgan apologizes to singer
by Earnest Huff
in Culture
— Jun 8, 2017
A reporter for The Guardian noticed her hugging fans and telling them, "Do not be afraid".
As a result, she explained, she rejigged her set list in order to honour Olivia's wishes.
U.S. singer Ariana Grande is to resume her world tour in Paris on Wednesday, more than two weeks after it was interrupted by the Manchester suicide bomb attack.
She collaborated with Victoria Monet and, The Black Eyed Peas, and the Paris Wood high school choir during the fundraising concert.
Pop singer Ariana Grande's "One Love Manchester" benefit concert raised $3.49 million for a fund helping those hurt by last month's terror attack in Manchester, England. They're the same beneficiaries of her 2014 single One Last Time that continues to climb the charts following the Manchester attack.
One Love Manchester was streamed live around the globe to more than 50 countries, and according to Deadline, averaged about 22 million viewers.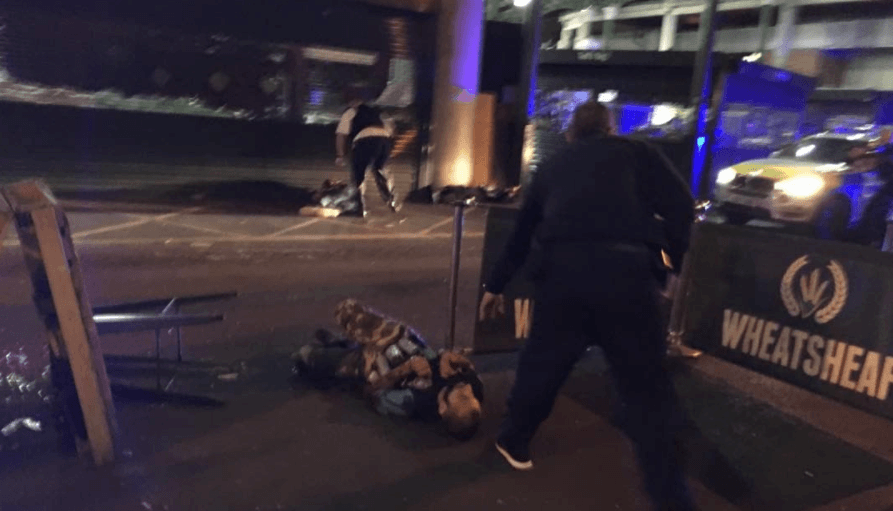 Ariana Grande critic Piers Morgan apologizes to singer
Today's One Love Manchester tribute concert has been filled with emotional performances, thoughtful tributes, and a touching amount of perseverance and collective love. During the Manchester attack, 22 fans were killed and many more were injured.
Sunday's "One Love Manchester" concert, to be held at the city's Old Trafford cricket ground, comes the day after attackers targeted the heart of London, killing seven people.
#OneLoveManchester was created to show love and support to all of the victims, their families and friends and to show unity through music.
Miley Cyrus, Katy Perry, Liam Gallagher, Justin Bieber, Coldplay, Pharrell Williams, Take That, Niall Horan, Little Mix, Mac Miller and Robbie Williams were in attendance with Grande, raising £2.35 million for the British Red Cross.
"I just want to honor those who were lost, those that were taken from us", he told the crowd, holding back tears.
May's lead widens ahead of June 8 election - ORB poll
Ukip member Abigail Eatock won loud applause as she told the PM: "You said you wouldn't call an election and you did". May had said she was too busy "thinking about Brexit negotiations" and "meeting voters" to take part in the debate.